Articles and Publications
Will Mallory Reopen the Floodgates of Litigation Across the Nation?
July 22, 2022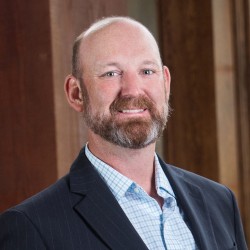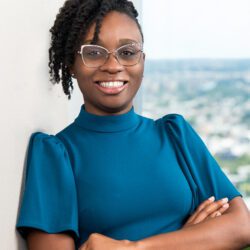 A recent Pennsylvania Supreme Court decision, Mallory v. Norfolk Southern Railroad Co., presents the U.S. Supreme Court with an opportunity to reexamine its 2014 landmark ruling in Daimler[i]. On April 25, 2022, the U.S. Supreme Court granted certiorari in Mallory[ii]. Will this create new risks for businesses throughout the United States?
POTENTIAL RISK: Other states with similar rulings like the Pennsylvania Supreme Court's ruling in Mallory may experience an influx in plaintiffs re-challenging personal jurisdiction and perhaps change the law.[iii] Thus, companies that are required to register in varying states to conduct any amount of business, no matter how limited, may be subject to that state's long-arm statute and, subsequently, subject to general personal jurisdiction. This could potentially open the floodgates of litigation and increase forum-shopping plaintiffs in states that many businesses would not consider their home state.
In Mallory, the plaintiff, Robert Mallory, was diagnosed with colon cancer, which he alleged was caused by his decades-long work for Norfolk. He filed his action in the Philadelphia County Court of Common Pleas in 2017. Norfolk is a Virginia corporation with a principal place of business in Virginia. Mr. Mallory, a Virginia resident, worked primarily for the company in Ohio and Virginia.
So, how could a Virginia resident file an action against a Virginia corporation in Pennsylvania?
The short answer: Pennsylvania's Long-Arm Statute 15 Pa. Cons. Stat. § 411(a)-(b), which enforces a consent-by-registration doctrine that requires foreign corporations operating in the State to agree to general personal jurisdiction in Pennsylvania courts.
But, in Mallory, Pennsylvania's Supreme Court found that the state's long-arm statute was unconstitutional as it compelled foreign corporations' submission to general personal jurisdiction in violation of the Due Process Clause. This is not a novel argument in lower courts, but now the Supreme Court of the United States will address the issue for the first time and potentially codify forum shopping by allowing general personal jurisdiction to originate from the substantial contacts analysis of International Shoe and its progeny (including Goodyear and Daimler) or by way of Pennsylvania Fire, which held that consent by registration establishes general personal jurisdiction consistent with Fourteenth Amendment Due Process. Corporate jurisdictional defense strategies developed in the wake of Daimler[iv] now face a formidable, legal-based challenge in the nation's highest court.
On July 5, 2022, Mr. Mallory filed his petitioner's brief. Mr. Mallory argues that consent-by-registration statutes are well within constitutional bounds pursuant to Pennsylvania Fire Ins. Co. of Philadelphia v. Gold Issue Mining & Milling Co.,[v] which has never been overruled. Mr. Mallory makes a plethora of arguments which all rest on historical evidence. Particularly, Mallory asserts consent-by-registration statutes have been implemented since 1867 to address the problem of foreign corporations evading personal jurisdiction by using agents to conduct business within a state while establishing their principal place of business in another state. Further, he argues state courts and the Supreme Court routinely applied consent-by-registration statutes without any contention until the 1970s. Mr. Mallory asks the Supreme Court to overrule the Pennsylvania Supreme Court's ruling to prevent unraveling state sovereignty by allowing foreign corporations to exploit state resources. Mallory believes the consent-by-registration statutes have provided a bright line rule that has successfully protected parties and state interests. In essence, and to paraphrase the old cliché, if it is not broken, there's nothing for the Court to fix.
Mallory distinguishes the more modern cases of International Shoe, Goodyear, and Daimler from his case as they never involved foreign corporations that consented to personal jurisdiction. Whereas Norfolk had sufficient notice as Pennsylvania's statute explicitly states that registering to do business will subject the corporation to general personal jurisdiction. It is Mallory's position that Norfolk chose to register its business in Pennsylvania despite the statutory language. To Mallory, Pennsylvania's statute does not violate the notions of due process and fairness.
Finally, Mallory addresses the issue of whether Pennsylvania's long-arm statute violates the doctrine of unconstitutional conditions. The basis of this doctrine is that a governmental entity cannot condition a benefit (i.e., the ability to conduct business in the state) on the waiver of a constitutionally protected right. Mallory argues, however, that the High Court's due process jurisprudence is flush with decisions holding that waiver of personal jurisdiction is indeed constitutional within the meaning of the Fourteenth Amendment and is, therefore, inapplicable to the analysis and outcome of this case.
Norfolk Southern's brief is due on August 26, 2022. Until then, here is what you need to consider:
Should we have more than one avenue for general personal jurisdiction?
Do consent-by-registration statutes still serve their purpose in modern society?
Will this have an economic impact on corporations?
Will this impact plaintiff-friendly jurisdictions?
Will plaintiffs be encouraged to forum shop?
Mallory may motivate plaintiffs' firms to pursue change in other jurisdictions, and if successful, corporate defendants could find themselves subject to pre-Daimler analysis. Stay tuned for Maron Marvel's analysis of the Respondents' brief. We will also be providing insight on the oral argument scheduled in October.
---
[i]Daimler AG v. Bauman, 134 S. Ct. 746 (2014).
[ii]Mallory v. Norfolk S. Ry. Co., 266 A.3d 542, 570–71 (Pa. 2021), cert. granted, No. 21-1168, 2022 WL 1205835 (U.S. Apr. 25, 2022).
[iii]Most states that followed Daimler have independently determined that a foreign corporation's registration to do business in the state results in consent to personal jurisdiction. Pennsylvania is one of few states that codified explicit language stating the corporation consents to personal jurisdiction when it registers to do business. If the U.S. Supreme Court rules in favor of the petitioner, states may consider drafting legislation similar to the Pennsylvania statute.
[iv]Daimler found that general personal jurisdiction is only established where the foreign corporation is "at home," it did NOT address "consent" as a basis.
[v]Pennsylvania Fire Ins. Co. of Philadelphia v. Gold Issue Mining & Milling Co., 243 U.S. 93, 95-96 (1917) (holding that consent-by-registration establishes personal jurisdiction that is consistent with the Fourteenth Amendment).
---
Maron Marvel has dedicated a team of attorneys to monitor personal jurisdiction challenges within the states. If you have any questions about these articles, please contact, please contact Stephanie Fox at [email protected].
Disclaimer: The information in this publication should not be considered legal advice, is not a substitute for legal counsel, and should not be relied on as such. In some jurisdictions, this is considered advertising.