Risk Management and General Liability Advisor
The Texas Supreme ‎Court Weighs in on the Standards for Awarding ‎and Reviewing Noneconomic ‎Damages in Wrongful Death Cases
June 28, 2023

A more than $15 million award for noneconomic damages in a wrongful death suit prompted the Texas Supreme Court's recent plurality opinion in Gregory v. Chohan, __ S.W.3d __, No. 21-0017, 2023 WL 4035886 (Tex. June 16, 2023).[1] The new ruling not only requires plaintiffs to provide more evidence to justify their noneconomic damages, but also requires reviewing courts to employ a stricter standard than the established "shocks the conscience" test.
In sum, the Texas Supreme Court held that a wrongful death plaintiff bears the burden of demonstrating: (1) the existence of mental anguish or loss of companionship; and (2) a rational connection, supported by evidence, between the injuries suffered and the amount awarded. As this standard is already used in non-fatal injury and defamation cases, the Court's ruling expands the application to wrongful death suits as well. The Texas Supreme Court explained that even wrongful death plaintiffs must still prove that the amount awarded for their noneconomic damages will reasonably compensate their related injuries. The Court further reasoned that allowing plaintiffs, their attorneys, or juries to choose an arbitrary, non-evidence-based dollar amount defeats the purpose of compensatory damages and undermines the judicial system.
This case stemmed from a fatal pileup of multiple eighteen-wheelers and passenger vehicles on an icy highway near Amarillo, Texas in 2013. A Dallas County jury awarded a total of $38.8 million to the surviving family members of three individuals killed in the wreck. The surviving wife, children, and parents of one decedent, Bhupinder Deol, were awarded over $15 million for their noneconomic damages. The other two families settled during the appeals process, leaving the Deol family as the case's only remaining plaintiffs.
The Court's analysis explained that the trial testimony detailing each Deol family member's despair and grief proved the existence of their mental anguish and loss of companionship, but the family failed to present any rational argument or evidence to support or justify the amount awarded. The jury was never told why the amount requested would reasonably compensate the Deol family's mental anguish and loss of companionship, and without that evidence, the Court could not uphold the verdict.
Noneconomic damages are meant to compensate for injuries, not punish or deter tortfeasors. For this reason, the Court admonished the closing remarks of the other surviving families' attorney, which improperly implied that the defendant trucking company, New Prime, Inc., deserved to be punished with a large award simply because it could afford one. The attorney urged the jury to give their "two cents" for every mile New Prime trucks drove in 2013, the year of the accident. The calculation of two cents for each of the 650 million miles driven by New Prime trucks in 2013 equals $39 million. The Court pointed out that $39 million is a difference of less than one-half of one percent from the jury's actual $38.8 million verdict and no other evidence explained how the jury reached that number.
In the Court's view, plaintiffs' counsel improperly used the two cents per mile argument as well as references to a $71 million military fighter jet and a $186 million painting to justify the amount of damages sought instead of presenting evidence and reason relevant to the actual injuries claimed. The Court held that this tactic of "unsubstantiated anchoring," whereby an attorney references objects or values with no rational connection to the facts of the case, is prohibited under the Texas Rules of Civil Procedure and courts must prevent it, even without an objection from opposing counsel.
To prevent juries from arbitrarily "picking numbers out of a hat," plaintiffs must now provide evidence and reason to support the compensation they seek for noneconomic damages. The plurality opinion did not provide a list of specific types of applicable evidence, but suggested, generally, evidence that a certain dollar amount would enable a plaintiff to better deal with his grief or evidence quantifying the financial consequences of his emotional disruption.
The holding acknowledged that assigning dollar values to non-financial, emotional injuries will never be expressed through a precise mathematical equation, but insisted that some rational basis for the size of the judgment must still exist. The plurality declined to implement a ratio where economic damages serve as a benchmark for calculating noneconomic damages in wrongful death cases because the emotional trauma and loss felt by surviving family members does not correlate to the decedent's economic status. The justices pointed out that such a ratio would unfairly enable the families of wealthier decedents to obtain higher awards simply because the deceased stood to earn more money during his lifetime.
In a clear precedent, the Texas Supreme Court held that appellate courts cannot limit their reviews of noneconomic damage awards to the established "shocks the conscience" standard but must instead ensure that the record contains evidence of the existence of a compensable noneconomic injury and evidence of a rational connection between that injury and the dollar amount awarded.
In the spirit of noneconomic damages being inherently difficult to tie up neatly with a bow, this opinion, too, leaves some unanswered questions that will continue developing in Texas Courts over the coming years. Nevertheless, the Gregory decision provides Texas defendants with two new tools to add to their arsenals: wrongful death plaintiffs must now meet a higher evidentiary burden to prove their noneconomic damages and courts reviewing such must now use a stricter level of scrutiny.
[1] https://www.txcourts.gov/media/1456667/210017.pdf
---
About the Blog
Our defense litigation attorneys will provide you updates and commentary on risk management and general liability issues impacting business. To receive updates directly to your inbox, click here.
Disclaimer: The information contained in this publication should not be considered legal advice, is not a substitute for legal counsel, and should not be relied on as such. In some jurisdictions, this is considered advertising. For legal advice or answers to specific questions, please contact one of our attorneys.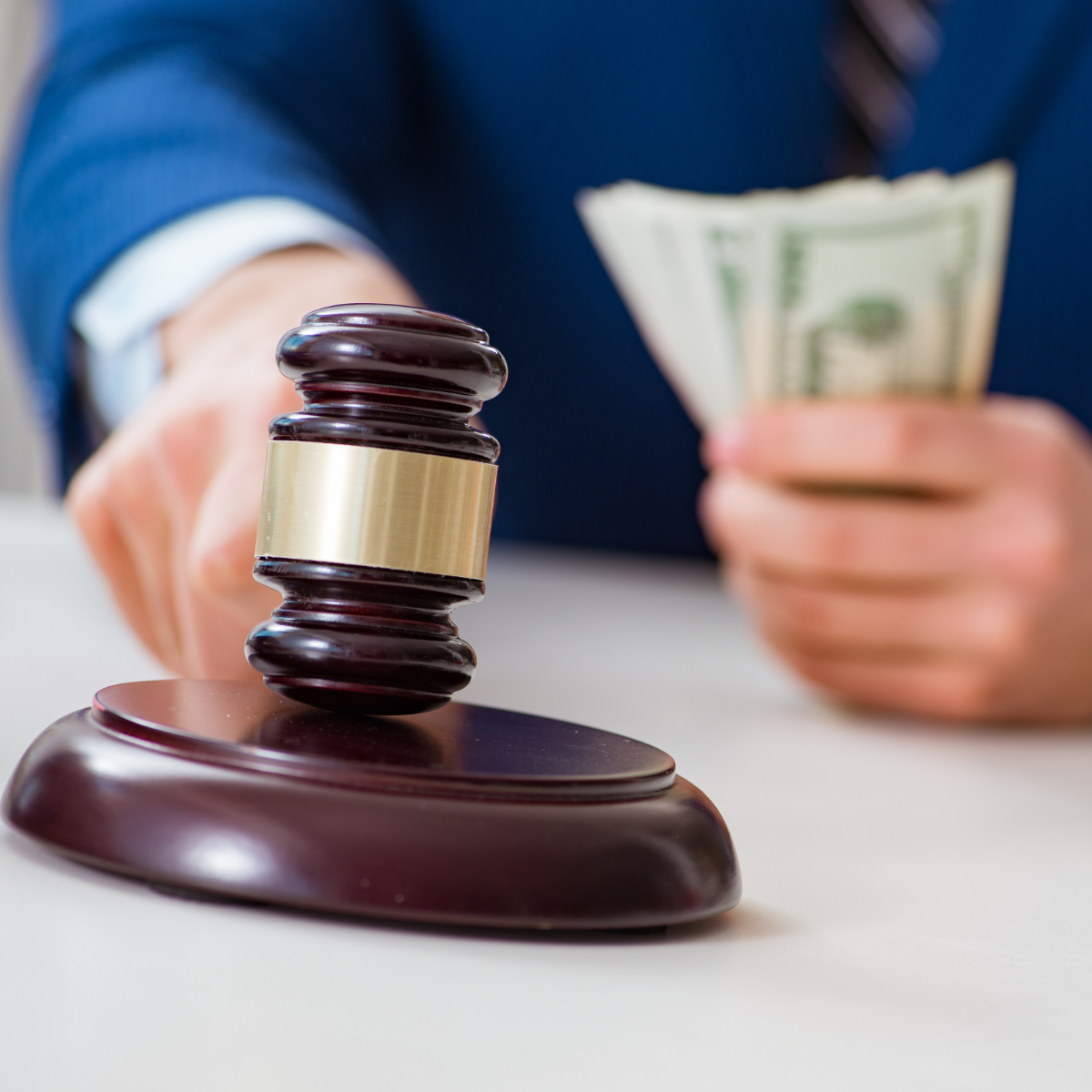 Explore
related services
Etiam porta sem malesuada magna mollis euismod. Nullam quis risus eget urna mollis ornare vel eu leo. Vestibulum id ligula porta felis euismod semper.