News
‍New Attorney Joins Maron Marvel's General Liability Team in New Orleans
October 1, 2021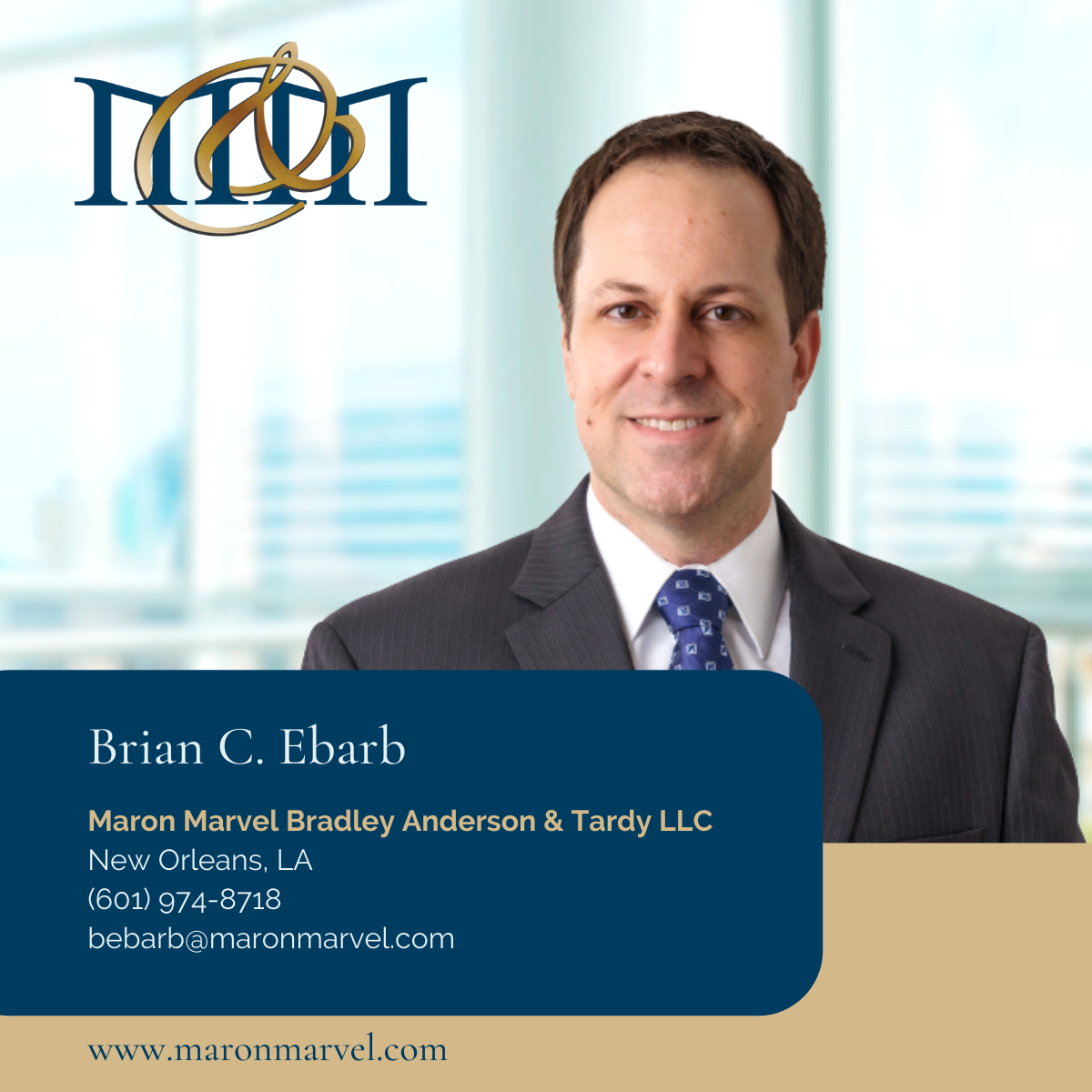 New Orleans, LA, October 1, 2021 – Maron Marvel recently added Brian C. Ebarb as an associate with the firm's New Orleans, Louisiana office. Brian, will be part of the firm's general liability defense team handling a broad range of matters involving product liability, premises liability, personal injury, environmental, construction defect, and toxic tort. Brian brings a state-of-the-art technology background to the firm which he implements in data management and security practices to protect client data while reducing their overall expenses.
Before joining Maron Marvel, Brian spent years working for government agencies in Louisiana. He was a prosecutor with the Orleans Parish District Attorney, the United States Attorney's Office, and the Office of the Attorney General for the State of Louisiana.
# # #
Explore
related services
Etiam porta sem malesuada magna mollis euismod. Nullam quis risus eget urna mollis ornare vel eu leo. Vestibulum id ligula porta felis euismod semper.