Articles and Publications
Maron Marvel's New Leader Reflects On 'Milestone' Moment
April 5, 2022
By Rose Krebs
Maron Marvel Bradley Anderson & Tardy LLC's Catherine Pyune McEldowney, the first woman and first Korean American attorney to helm the national firm, told Law360 on Tuesday that she aims to lead by example and help empower others.
The mass tort litigation firm, which has its main office in Delaware, announced last week that McEldowney has been appointed its managing shareholder, president and executive committee chair. She told Law360 that she took over as the firm's leader earlier this year.
"As a first-generation Korean-American and the first lawyer in my family, I am honored to take on the roles of president, executive committee chair, and managing shareholder of Maron Marvel," McEldowney said in an email to Law360. "Raised by a single mom, I learned quickly that you have [to] work smarter and harder than everyone else in the room to succeed. I'm humbled and excited to lead our second-generation leadership team to become one of the best national mass tort defense firms in the country. We are obsessed with exceptional client service."
In an announcement Monday, the firm said McEldowney's appointment marks a milestone for the firm and legal community, as there are not many Asian American women leading firms in Delaware or elsewhere.
Maron Marvel cited a 2021 report from the National Association for Law Placement Inc. showing "that less than 5% of all attorneys practicing law in the United States are Asian Pacific American women, with even a smaller percentage in leadership roles." The NALP describes itself as an association of more than 2,500 legal professionals who advise law students, attorneys, law offices and law schools.
In her new roles, McEldowney "oversees the firm's strategic direction and business planning, governance and operations, marketing development programs, client relations, and is the spokesperson for Maron Marvel," the firm said.
McEldowney told Law360 she is settling into the leadership roles, has a vision for Maron Marvel's future, and plans "to lead by example."
"I want to push us harder to empower our team members by embracing the unique cultures, backgrounds, hardships, and successes people bring to work each day," she said. "Maron Marvel will continue to make it easy to do diversity work in our everyday lives."
In January, the firm announced that founding member James J. Maron was retiring as member, chairman and president of the firm's management committee. He continues to serve in an of counsel role.
McEldowney joined the firm in 2003 "to help Jim Maron execute his vision to be the best toxic tort defense firm in the country," the firm said.
McEldowney doesn't "want Maron Marvel to emulate the traditional law firm model," Monday's announcement said.
"Our next-gen leadership team is ready to be a catalyst for positive growth and success by empowering our attorneys and staff to be their authentic selves, continue to work smart and hard, and share the firm's passion for excellence and client service," she said in the announcement.
Bolstering the firm's diversity, equity and inclusion efforts will be a focus moving forward, McEldowney added. "The only thing that separates women, people of color and other underrepresented groups in our profession is opportunity," she said in the announcement. She added that Maron "gave me that opportunity 19 years ago," and she is "honored to carry the torch he lit 25 years ago."
Maron Marvel was founded in Wilmington, Delaware, in 1996 and has grown from a boutique toxic tort practice to a firm with more than 100 attorneys in 12 offices nationwide, according to the firm. In addition to Delaware, Maron Marvel has offices in Illinois, Louisiana, Missouri, Mississippi, New Jersey, New York, Pennsylvania, South Carolina and Texas.
Last week, it also announced that Paul A. Bradley, who had served as Maron Marvel's managing shareholder for more than 15 years, was switching roles to becoming the firm's first general counsel.
"Paul's proven track record and knowledge of the business of law will be invaluable in his new role," Monday's announcement said.
Maron was the president and chair of the firm's executive committee post before stepping down earlier this year, with McEldowney now serving in all three leadership posts.
The firm said it will continue to be governed by its executive committee, but has also established an operating committee "to manage the firm's daily administrative and operational affairs."
Joining McEldowney on the operating committee is shareholder Scott W. Henry, who will serve in the new role of vice president of management, the firm said. Henry, who joined the firm in 2017, will oversee the firm's daily operations while also maintaining his practice.
Nancy Reilly Michener will continue to serve as the firm's chief operating officer, a post she has held for six years, the firm said.
McEldowney has more than 25 years of experience "in high-stakes mass tort, environmental and personal injury litigation," according to the firm's website.
–Editing by Adam LoBelia.
Posted with reprint permission from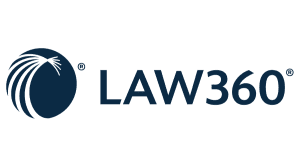 Portfolio Media. Inc. | 111 West 19th Street, 5th Floor | New York, NY 10011 | www.law360.com Phone: +1 646 783 7100 | Fax: +1 646 783 7161 | [email protected]