News
Maron Marvel Founder Retires as Firm Chairman and President
January 17, 2022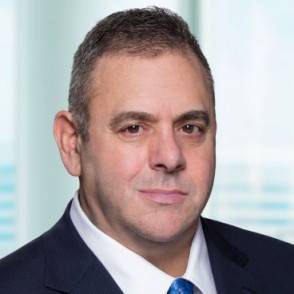 Jim Maron, Maron Marvel's founder, has decided to retire as Member, Chairman and President of the Firm's Management Committee. Jim will continue to serve in an Of Counsel role with the firm. We are profoundly appreciative of Jim's leadership and commitment to the firm and his vision over the last 25 years.
As the founding member of Maron Marvel, Jim's innovation in litigation and technology has driven the firm to be one of the premier toxic tort law firms in the country. Jim's idea to use technology to produce better outcomes for clients and reduce costs was visionary.
A formidable force in the courtroom and at the settlement table, Jim was a tenacious advocate for his clients, providing the best possible counsel. Notably,for more than 25 years, Jim served as national coordinating counsel for a multinational oil and gas company. In this role, Jim oversaw the defense of the company's portfolio of litigation, which included several areas of law and complex litigation matters.
In addition to his work at Maron Marvel, Jim also helped the underprivileged and underrepresented as he was actively involved with several philanthropic causes.He served as a Special Master in Family Court. He is a board member and general counsel for Exceptional Care for Children, a pediatric skilled nursing facility, where he oversees all legal matters that focus on serving severely impaired children.
Please join us in thanking Jim for his years of dedication to Maron Marvel and congratulating him as he embarks on the next chapter of his life.