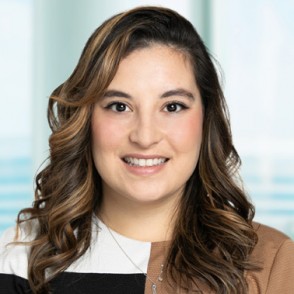 Liana M. Nobile
Liana M. Nobile
Associate
Liana M. Nobile is an Associate in the firm's Jersey City, NJ office.
Liana represents numerous firm clients for the defense in product liability, premises liability, motor vehicle, personal injury, environmental, construction defect, and toxic tort matters.
Prior to joining the firm, Liana focused her practice on complex general liability matters, handing a variety of cases including police brutality, school board, construction defect, premises liability, and Federal RICO cases.
SPEAKING ENGAGEMENTS
An Update On Social Media And Its Use In Discovery, NJSBA Mid-Year Meeting, Amsterdam, Netherlands, October 2016
Motions In Limine: Why Wait?, New Jersey Association For Justice Boardwalk Seminar, Atlantic City, NJ April, 2015
PUBLICATIONS
NJSBA President Keefe to Focus on Lawyers Helping Lawyers and Attorney Mentoring During Term, Dictum: The Newsletter of the NJSBA Young Lawyers Division, November, 2018
Motions In Limine: Why Wait? Dictum: The Newsletter of The NJSBA Young Lawyers Division, May 2016
The Kids Are Not Alright: An Open Call For Reforming the Protections Afforded to Reality Television's Child Participants, 17 UC DAVIS J. JUV. L. & POL'Y 41, Summer 2013.
Seton Hall University Law School (J.D., 2013)
Monmouth University (B.A. in History, summa cum laude, 2009)
U.S. District Court for the District of New Jersey