Audrey O. Anyaele
Director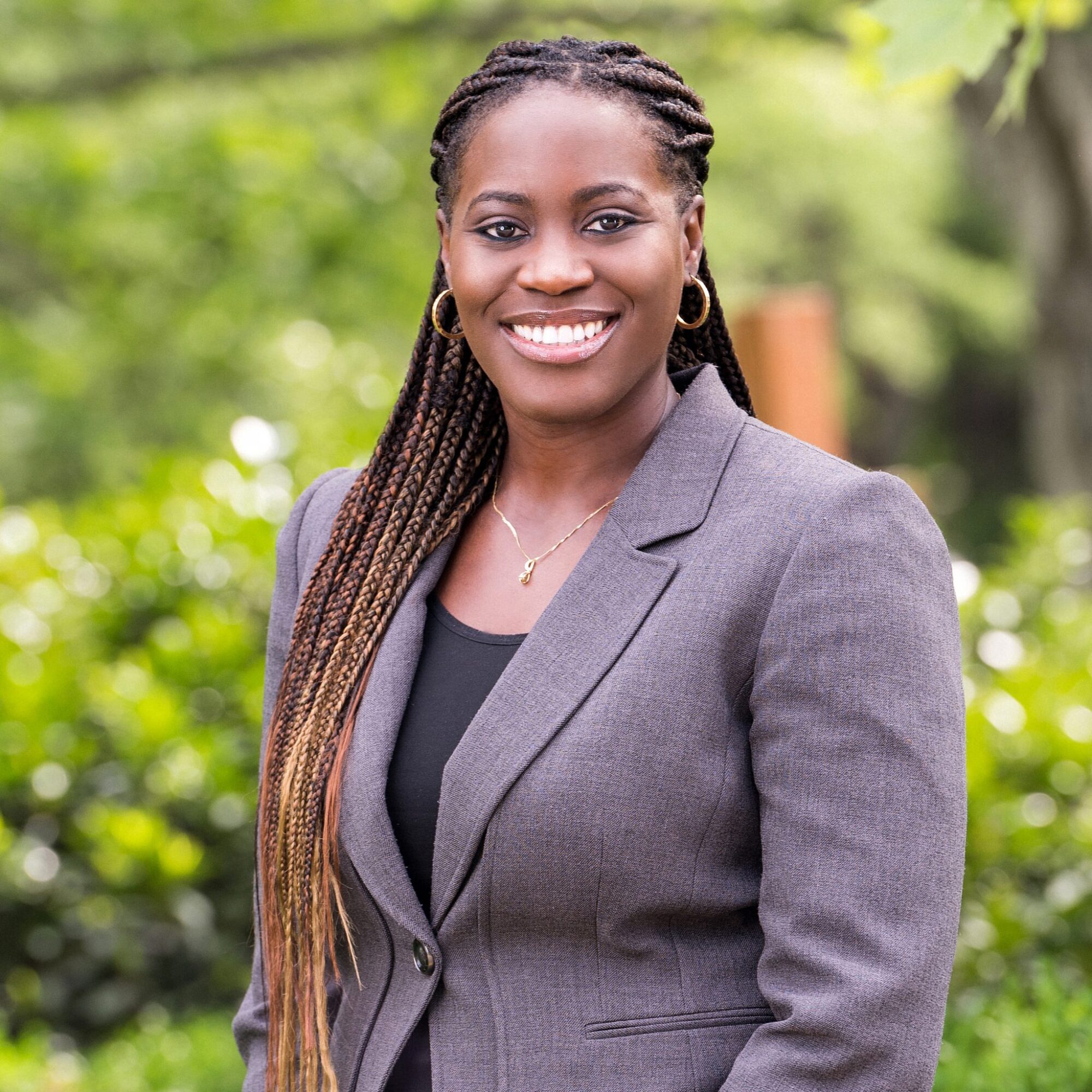 Audrey O. Anyaele litigates environmental, mass toxic tort, product liability, and construction-related matters in New Jersey and New York. Her years of experience in litigating environmental cases have been instrumental in her achieving successful resolutions of complex toxic and hazardous materials suits.
With respect to her environmental experience, Audrey represents clients in environmental matters arising under an array of federal and state laws, including issues pertaining to the Comprehensive Environmental Response, Compensation, and Liability Act (CERCLA), the Resource Conservation Recovery Act (RCRA), Superfund sites, and environmental investigations. She has handled pre-litigation environmental investigations, as well as defended these clients during active litigation.
In the area of general liability, Audrey represents insurers, their insureds, and self-insured organizations in matters pertaining to product liability, premises liability, personal injury, and construction defect claims. Audrey has also represented clients in contract disputes and labor law.
She has litigated dozens of high-exposure cases regarding environmental contamination, defective products, negligence, and mass and toxic torts. Many of Audrey's cases include multidistrict litigation involving matters for clients in the manufacturing, energy, construction, retail, insurance, and financial industries.
Audrey represents clients during all stages of litigation in state and federal courts, including trials to verdict, appellate practice, arbitration, and favorable settlement negotiations. Her ability to identify the needs and goals of all parties in the early stages of litigation demonstrates her ability to act as a well-rounded and effective advocate for clients, leading to effective and positive outcomes.
Education
Villanova University School of Law (J.D., 2012)
Georgetown University (B.S. in , 2009)
Published Articles/Speaking Engagements
Co-Chair, 2023 Environmental Risk & PFAS Litigation Conference, Perrin Conferences, New York, June 15-16, 2023.
Moderator, "Emergency Response Activities in Urgent Conditions," 2023 Environmental Risk & PFAS Litigation Conference, Perrin Conferences, New York, June 15-16, 2023.
Co-Chair, 2022 Environmental Risk & PFAS Litigation Conference, Perrin Conferences, New York, June 14, 2022.
Author, "When Sooner is Better Than Later – Expert Retention in Environmental Litigation," The Environmental and Toxic Tort Advisor, June 9, 2022.
Speaker, 2021 Environmental Risk & Litigation Conference, "Water and Wastewater Treatment and Emerging Contaminants," Perrin Conferences, Virtual, June 29, 2021.
Author, "Daubert's Gatekeeper: Clash of Expert Reliability and Credibility Take Center Stage in recent Johnson & Johnson Ovarian Cancer MDL Decision," DRI, For the Defense, August 2020.
Speaker, 2019 Perrin Environmental Risk & Litigation Conference, "Environmental Risks from Growing Agricultural Impacts," New York, June 18, 2019
Admissions
New JerseyNew YorkUnited States District Court for the District of New JerseyUnited States Court of Appeals for the Third Circuit