News
Maron Marvel Adds Toxic Tort Attorney to its Philadelphia Office
November 2, 2021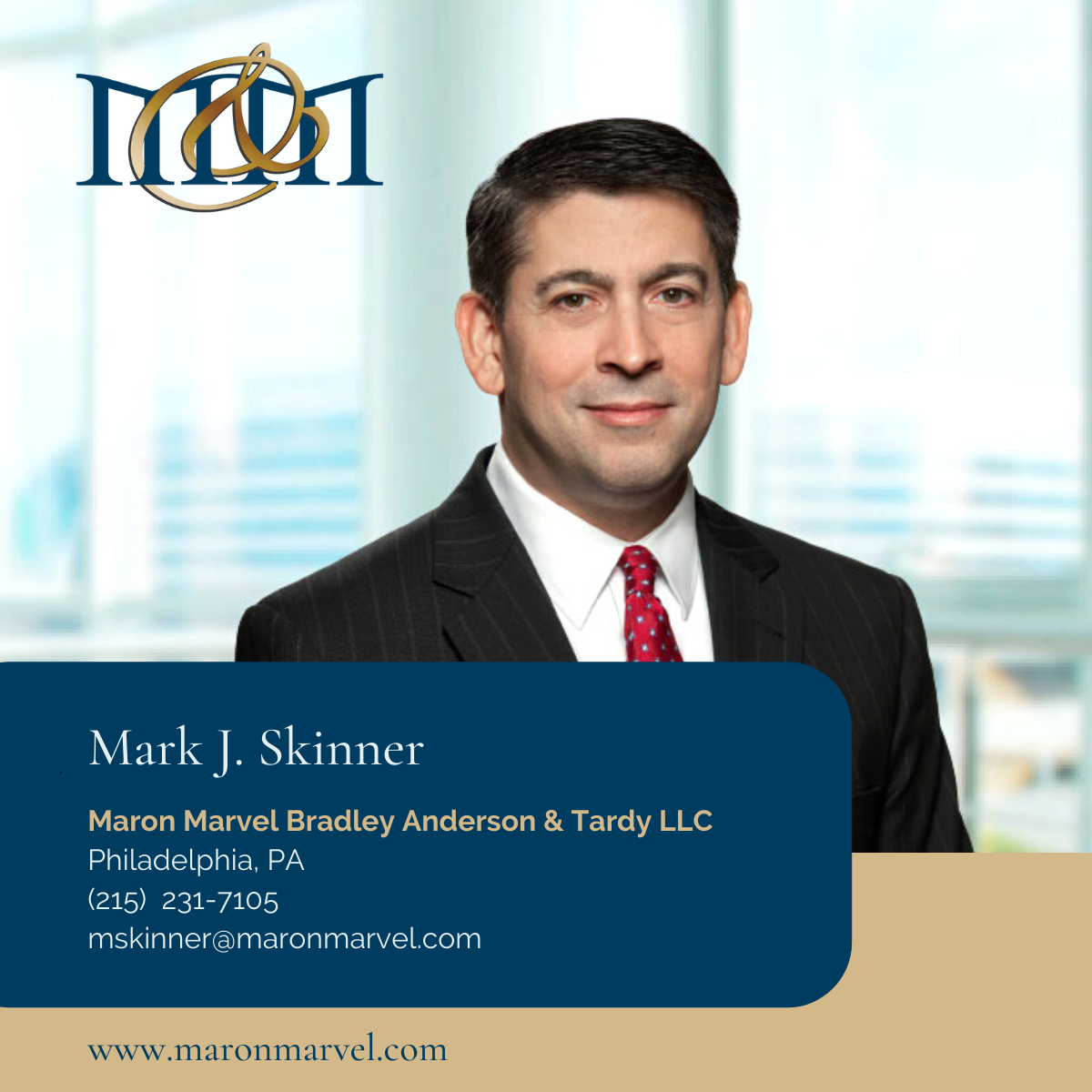 Maron Marvel added attorney Mark J. Skinner as a director in the firm's Philadelphia, Pennsylvania office. He will be part of the firm's toxic tort, asbestos and general liability practices.
Mark brings a wealth of experience and knowledge to his clients. With over 20 years of experience managing hundreds of complex high-volume cases. Mark uses a strategic and outcome-oriented approach to litigation to get his clients the results they want. The scope of his capabilities involves issues of strict liability, negligence, employer and premises liability in strategic partnership with outside counsel and insurance carriers in asbestos litigation. He is seasoned in the development of alternative causation, state-of-the-art medical defenses, and mitigation of damages. He is licensed to practice in Pennsylvania, New Jersey, and New York.
Before joining Maron Marvel, Mark worked as a civil litigator defending clients from multinational Fortune 500 companies to local businesses.
# # #
Explore
related services
Etiam porta sem malesuada magna mollis euismod. Nullam quis risus eget urna mollis ornare vel eu leo. Vestibulum id ligula porta felis euismod semper.