News
Maron Marvel Adds Toxic Tort Attorney to its Pittsburgh, PA Office
December 20, 2021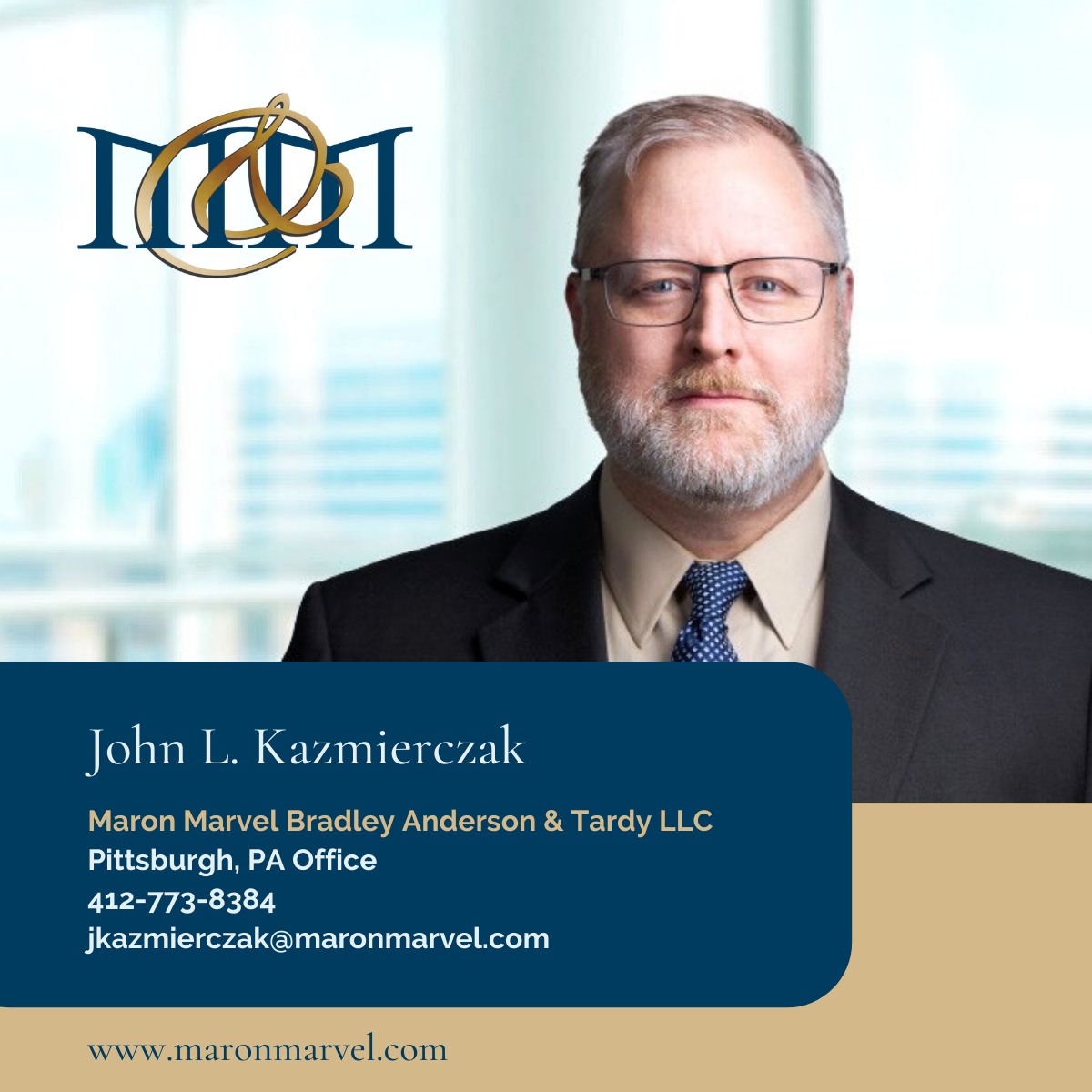 Pittsburgh, PA, December 20, 2021 – Maron Marvel added attorney John L. Kazmierczak as an associate in the firm's Pittsburgh, Pennsylvania office. He will be part of the firm's mass toxic tort practice.
John focuses his practice on handling complex toxic tort personal injury cases in state and federal courts. In doing so, he has also gained substantial experiences in collateral areas of law including bankruptcy, real property, and estates and trusts.
Explore
related services
Etiam porta sem malesuada magna mollis euismod. Nullam quis risus eget urna mollis ornare vel eu leo. Vestibulum id ligula porta felis euismod semper.